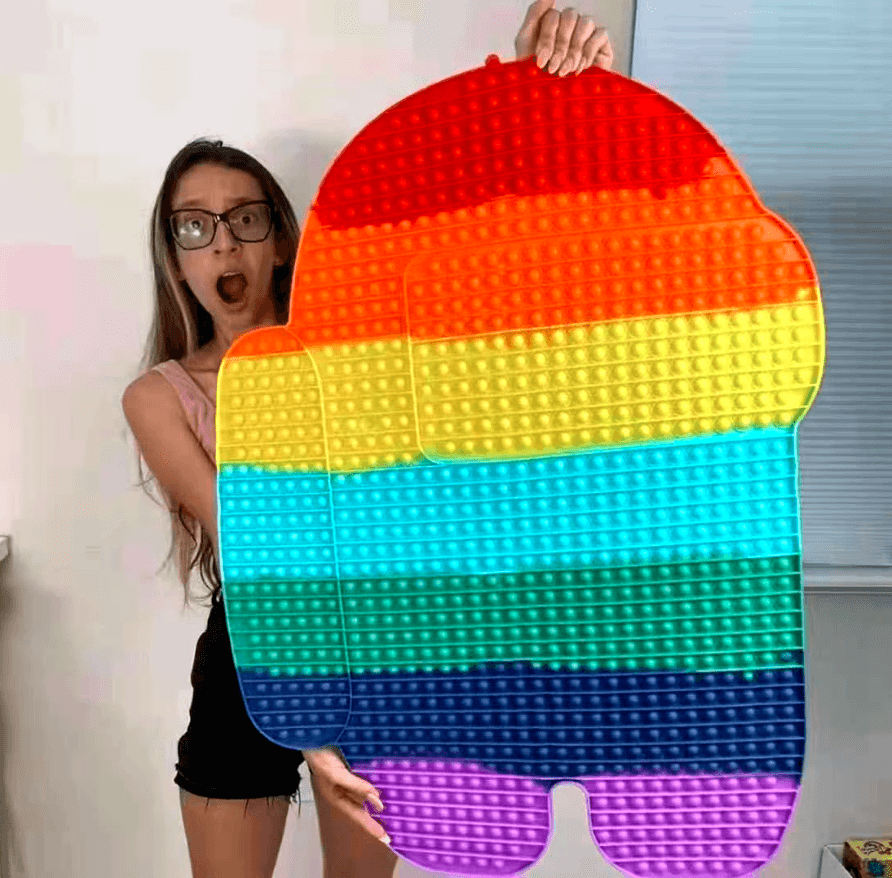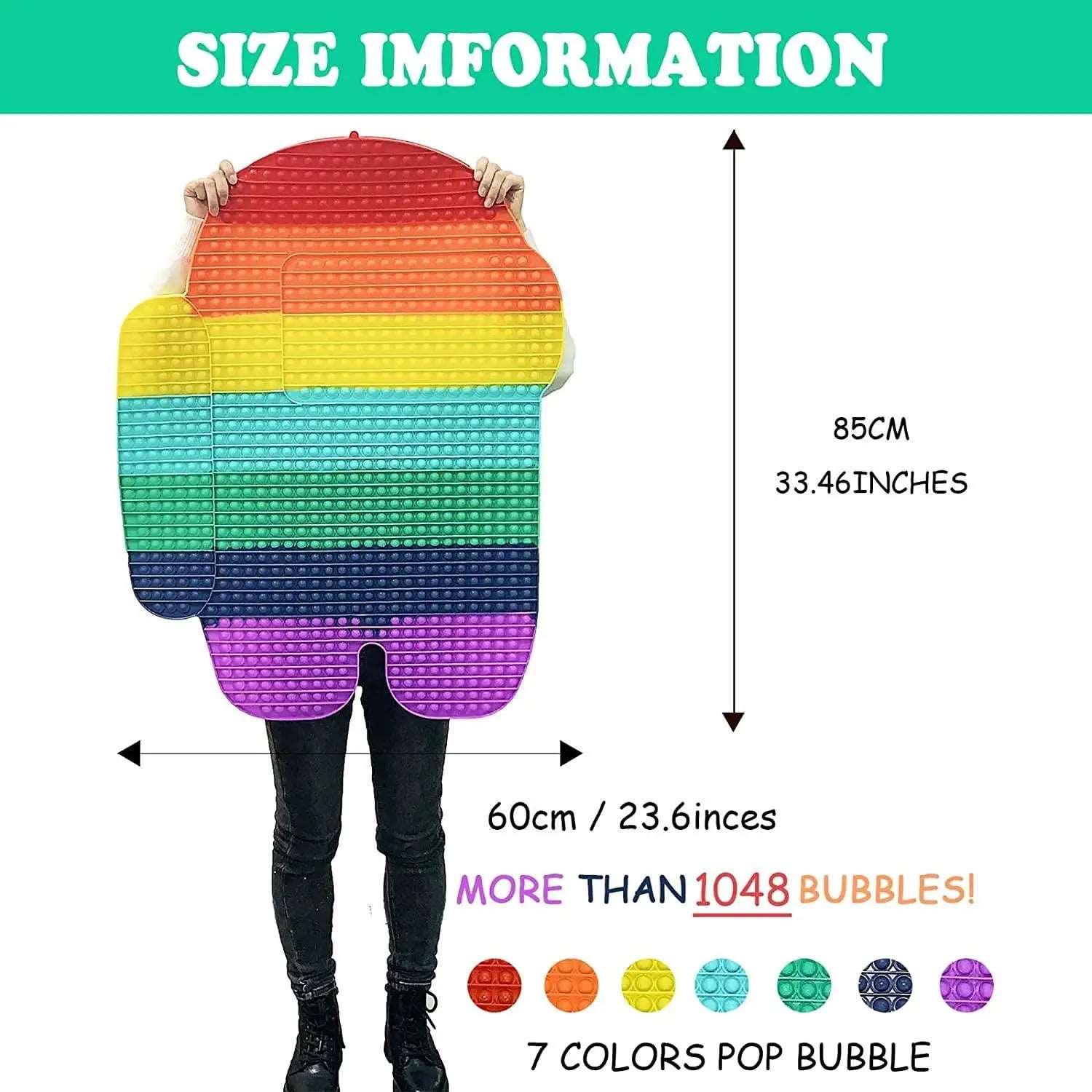 Jumbo Big Among us Giant Pop Push Toy, Biggest in The World Pop Its Toy 36 inches
Delivery

We provide free insured and tracked shipping for every order. The estimated delivery times after shipment are as follows: USA: 3-7 business days, UK: 7-18 business days, Australia: 7-18 business days, Canada: 7-18 business days, Europe: 7-18 business days, Rest of the world: 14-20 business days.

Free Return

We have a strong affection for our products, and we believe that you will share the same sentiment. Therefore, we are providing a 90-Day Trial, free from any risks. If you are not fully satisfied with the outcome, we will reimburse you.
Your purchase makes a difference.
Jumbo
pop it fidget toy

Among us

1048+ Push Bubble pop it jumbo, Popper it is The Biggest in The World Big Sensory Bubble Stress giant pop it, 
Great for Anxiety & Stress Relieve: Pop bubble push fidget is a great toy for the person with autism, the elderly, adults and children who need to relieve stress. It will effectively help to relieve anxiety and stress, restore the mood. "Pop, Pop, Pop" sounds very enjoyable and decompressed.
Safe & Non Toxic: This push pop fidget toy is made of high-quality silicone material, so you don't have to worry about your child's safety. The toy does not contain harmful chemicals that can cause any health problems. The sensory bubble toy is totally safe for kids, elderly, and adults.

Invent Your Own Game Rules: It is easy to learn and fast to play, you can invent your own game rules. It is great for playing in a car, bus, or plane, in a classroom or at school.
Thanks to Tiktok and INS,36 inches pop it toy has become a new level of the must-have item on playgrounds all over the world.
It helps kids to focus and manage emotions for those who have anxiety or sensory difficulties.

Introducing the Jumbo Big Among Us Giant Pop Push Toy - the biggest and most delightful Pop It Toy in the world, at a whopping 36 inches! Wow your kids with this fun and energetic toy, sure to provide hours of joy and entertainment. Enjoy the feel of popping bubble wrap and get ready for a popping good time!
With the sound and touch feeling, pop it fidget conductively available for kids to use for therapeutic purposes.

It's an endless cycle because, after you've popped out all of one side, you just flip the fidget sensory toy over and start popping again. You can pop it and push for enjoyment.
36 inches pop it is a fidget satisfying relaxing game that helps kids/adults deal with everyday stress and feel happy. You will get relaxing and calming from this game.
pop it game has many shapes like a round, square, polygon or like a turtle, flower, unicorn, heart, bear, ice cream, pineapple and etc. When you click on fidget buttons it makes a soothing sound. Popit fidget is a poping, sensory toy with realistic sounds.
Features of this

fidget toys pop it

85cm pop it:
★
 

The Biggest size

 

right now in the world, 85cm Giant size, much much more fun
★ Rainbow color and various more colors
★ Safe silicone material with great durability
★ Widely used not only as a fidget toy, but also a fly pan for your pets

How to play this 36 inches pop it among us:
It's so big so you can play with it whatever you want, whatever you can imagine to enjoy fun with it.
Or, just play it regularly, press the bubbles in a line and the one who presses the last bubble will lose.
Or just bend it, squish it and squeeze it! Help you or your children reduce anxiety and pressure, and build emotional stability. Just big pop it